Keynote Speakers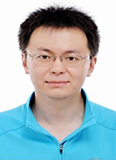 Assoc. Prof. Wei Wei, IEEE senior member, Xi'an University of Technology, China
Biography:
Dr. Wei Wei is an associate professor of School of Computer Science and Engineering,Xi'an University of Technology, Xi'an 710048, China. He is a senior member of IEEE, CCF. He received his Ph.D. and M.S. degrees from Xi'an Jiaotong University in 2011 and 2005, respectively. He ran many funded research projects as principal investigator and technical members. His research interest is in the area of wireless networks, wireless sensor networks Application, Image Processing, Mobile Computing, Distributed Computing, and Pervasive Computing, Internet of Things, Sensor Data Clouds, etc. He has published around one hundred research papers in international conferences and journals. He is an editorial board member of FGCS, IEEE Access, AHSWN, IEICE, KSII, etc. He is a TPC member of many conferences and regular reviewer of IEEE TPDS, TVT, TIP, TMC, TWC, JNCA and many other Elsevier journals.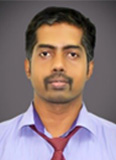 Prof. KANNIMUTHU SUBRAMANIAN, Anna University-Chennai, India
Biography:
Kannimuthu Subramanian is currently working as Professor in the Department of Computer Science and Engineering at Karpagam College of Engineering, Coimbatore, Tamil Nadu, India. He is also an In-Charge for the Center of Excellence in Algorithms. He is an IBM Certified Cybersecurity Analyst. He did PhD in Computer Science and Engineering at Anna University, Chennai. He did his M.E (CSE) and B.Tech (IT) at Anna University, Chennai. He has more than 15 years of teaching and industrial experience. He is the recognized supervisor of Anna University, Chennai. Two PhD candidate is completed their research under his guidance. He is now guiding 7 PhD Research Scholars. He has published 50 research articles in various International Journals. He published 1 book on "Artificial Intelligence" and 3 Book Chapters (Scopus Indexed). He is acting as mentor / consultant for DeepLearning.AI, MaxByte Technologies and Dhanvi Info Tech, Coimbtatore. He is the expert member for AICTE Student learning Assessment Project (ASLAP). He has presented a number of papers in various National and International conferences. He has visited more than 70 Engineering colleges and delivered more than 120 Guest Lectures on various topics. He is the reviewer for 30 Journals and 3 Books. He has successfully completed the consultancy project through Industry-Institute Interaction for ZF Wind Power Antwerpen Ltd., Belgium. He has received funds from CSIR, DRDO and ISRO to conduct workshops and seminars. He has completed more than 610 Certifications (41 Specializations and 4 Professional Certifications) in Coursera, Hackerrank and NPTEL on various domains. He has guided a number of research-oriented as well as application oriented projects organized by well known companies like IBM. He is actively involving in setting up lab for Cloud Computing, Big Data Analytics, Open Source Software, Internet Technologies etc., His research interests include Artificial Intelligence, Data Structures and Algorithms, Machine Learning, Big Data Analytics, Machine Learning.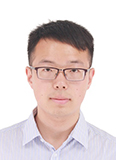 Assoc. Prof. He Chen, Hebei University of Technology, China
Biography:
He Chen received the B.S. degree in automation and the Ph.D. degree in control science and engineering from Nankai University, Tianjin, China, in 2013 and 2018, respectively. He is currently an Associate Professor with the School of Artificial Intelligence, Hebei University of Technology, Tianjin, China. His research interests include control of underactuated systems (e.g., cranes) and motion planning of wheeled mobile robots. Dr. Chen is the recipient of the Outstanding Paper Award for the IEEE Transactions on Industrial Electronics in 2021. He serves as an Academic Editor for Mathematical Problems in Engineering and a Guest Editor for Actuators and Machines. He also serves as an Organizing Co-Chair for 2022 7th Asia-Pacific Conference on Intelligent Robot Systems (ACIRS 2022), a Regional Program Chair for the 2022 IEEE International Conference on Real-time Computing and Robotics (IEEE RCAR 2022), and PC/TC members for several EI-indexed international conferences.